...and that face belongs to a man!

I always appreciate a good looking guy, of course but sometimes there comes a man, or a young man that has a face that is just pure handsomeness. Not handsome as in handsome or beautiful as in sissy but just pure perfection eventhough he may be a bit too thin or too muc facial hair or whatever. This man I have noticed since Narnia and I didn't notice him before since I didn't know him before. He looks young for his age (27 to be exact) and he looks spectacularly perfect with shoulder length hair and it helps he had lots of hair. He is usually clean shaven and I couldn't think of anyone more perfect to play Dorian Gray than him. And if Lord Of The Rings were to be made now, he would have been Aragorn. No no he can't be Legolas because Legolas belongs to another actor with that almost same pretty face that is Orlando Bloom. If Harry Potter & The Half Blood Prince were to truly incorporate full scenes about the young Voldemort, he would have been my choice to play the young man that was Tom Riddle, about 20 years ish. And he would have vote to play I think the name is Aro or whatever that is the Twilight series, that old vampire from Italy now played by Michael Sheen (yes I wonder too, WHAT?) and I would probably have loved Twilight as in New Moon and etc a little bit more and he would have my choice to play any swashbuckling characters only if he doesn't act next to Miley Cyrus or Sienna Miller or people as untalented as these 2 and quite frankly his acting is only so-so. But he has a dazzling smile, very rare these days and an air of simpleness about him even when he looked like an adonis God eventhough I am not sure he looks that way without his shirt on. He could play Darcy when he is older or any Austen heroes. He is not my favourite actor but when Narnia is on, I will look for him. And he was in Stardust too but briefly. Another to illicit such a respond from me is at this moment a tad too young but has a beautiful smile that is Taylor Lautner who looks even better now after he pumped up for his role in New Moon although maybe he should pump up more on his acting skills since he wasn't quite as good in Twilight. He looks best with like I said shoulder length hair that is jet black in colour.

Who is he?

The young actor with a solid name that 50 years from now wouldn't sound so ridiculous ...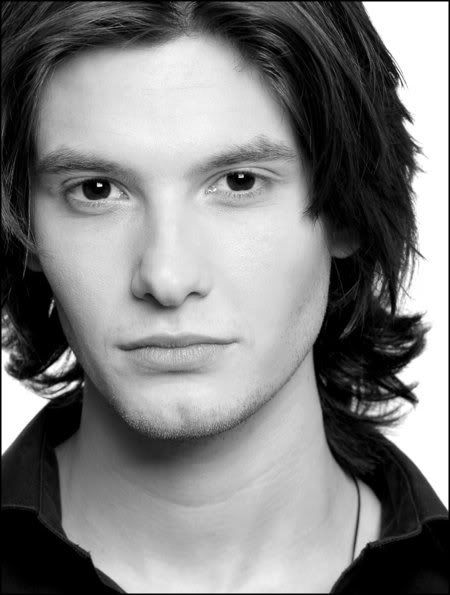 Ben Barnes.

And he is English! What more can I say?




That he wasn't always that beautiful? For some guys longer hair does make them look transformed into prince charming!

Hope he is not gay. Oh please say no more! My heart shall break into a trillion million pieces to know he is unobtainable eventhough NOW he is unobtainable as it is.

What a beautiful man.