Just came back, after a 30 min delay at the airport, then another 45 min delay inside the plane. A day of delays, not sure why. So how was my trip? I was so tired by the 2nd day I was literally crying. My feet really really hurt. HK is hot, but cooler than KL although it rained everyday. I had some great food, was staying at Kowloon and basically had a great time despite the rain. Their taxi drivers are very very professional and we can really learn from their MTR and LRT concepts; big towns, MTR, smaller towns, LRT. And whoeever says Yuen Long is village must be thinking of another Yuen Long. The Yuen Long I saw was HUGE although old. However it was very charming, the LRT station right in the middle of a busy street and frankly the moment I stepped off the LRT I fell in love with Yuen Long. For once I could see the skyline without hurting my neck and though old, it was full of character. And the people were much friendlier.
Not that HK people are rude. Not at all! But they're not very approachable but exceedingly efficient. The only HK people I didn't like was the civil servants; in particular the immigration officers, ironically the first people you see when you enter the country. You want friendly HK people? Try 7-11. They have 7-11 everywhere! Love the Coca-Cola Slurpee! Super awesome! Anyway, excellent taxi drivers, love the LRTs, the food for the most part were excellent with the best Chee Cheong Fun I have ever had with some very cheap but delicious soy sauce chicken wings (3 for HKD12 - where to find?!). Yes HK sounds expensive, but the food aren't expensive at all if you aim for the smaller establishments. The taxi sounds expensive but HKD18 can get you a long way. HKD7 for one large slurpee. For me, the price is ok because if you compare to Malaysia, their portion is double ours. Their one wanton is 3 times our size. No need to even ask big, small, etc. They do eat a lot by the way.
But the hotel room was super small. I am now prepared for my Tokyo hotel room. It was so small, I nearly tripped over my baggage and guess where I fell? Either the TV or the bed. It was THAT small.
I also went to Macau for 2 days, 1 nights. Room 3 times the size, so it was good. Everywhere is casino. Frankly I had no feel for Portugese architecture and worse, their street names are either in Chinese OR in Portugese. Do they know Portugese?! The weather was terrible. It was not just hot, it was like having the hot sun following you everywhere. I got sunburnt. And there was no wind, none at all. If Tokyo is this hot, I will die. The pork chop bun was excellent, the milk dessert was super excellent but the rest was expensive and smaller portion. They don't have subways,not that I can see but they have efficient bus service and let's just say they're not rude, but totally and utterly indifferent. If tourism is their 2nd main business (casino being the first), they need to buck up. We specifically asked the bus driver to just inform us when our destination has arrived and guess what? Never inform, missed 2 stops. HK at least have notices, etc. Why can't they just install some announcement devices in the bus? For me seen one structure, seen them all. And if I wanted to see, I can go to Melaka and I never enjoyed Melaka. Frankly I had a terrible time, I hated Macau, the novelty with casinos just ran out after I've seen 2 casinos.
When I went back to HK for 1 final night, I was so happy. I feel I could really live in HK, and if I do, I will want to live in Kowloon since it is so quiet but near the busy Mongkok or better yet, Yuen Long even if everything is old.
By the way I walked in I can't remember which street, Miu Kai? Anyway I saw stalls after stalls selling sex toys! And I saw people buying and the sellers so professional!
As for toilets, HK exceeds my expectations. Our cleanest toilets is I suppose at Gardens Midvalley BUT their usual toilets are cleaner than that! Dry, no smell, always there's the toilet paper there, cool. The toilets... wow. Even the Miu Kai public toilets was not the cleanest, but to me very clean! Even got classical music playing in the toilets!
Anyway what I can remember of this probably last trip to HK?
LRTs. I love the LRTs.
Food! Excellent!
Iced Lemon Tea, the best there is.
Coca-Cola slurpee!
Kowloon, quiet but charming.
Talllllllllllllllllllll buildings, even the top is covered in mist!
excellent taxi drivers.
Protests everywhere. Who says HK people is not vocal politically and socially? Very very vocal.
And Yuen Long. My best memory is Yuen Long. I just love that place.
Some pictures of some food and some other stuff.
FOOD!
Food ordering can be very confusing in HK, especially in big restaurants, with their many types of specials, prices, hours, etc. And many forms to fill and mostly all in Chinese. The captains weren't helpful in that regard, and some waiters can't even speak proper cantonese, which surprises me but then I suppose not all speak fluent cantonese.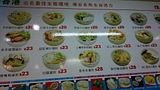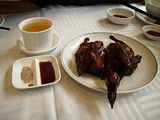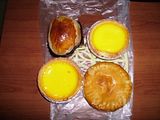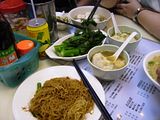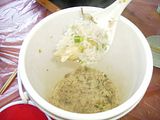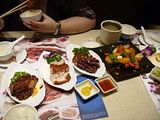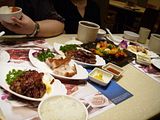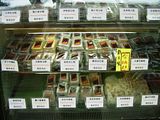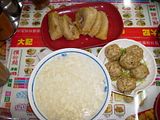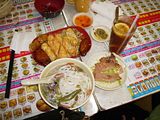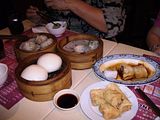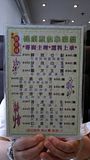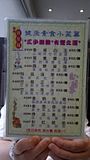 COCA-COLA SLURPEE!!
STAR GAZING
Didn't see one star at all at any place, in person.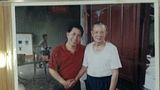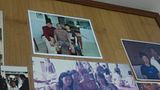 Martin Yan (L), Chow Yun Fatt (R)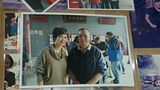 Louisa So (L), wall of pictures (R)
All at a restaurant in Yuen Long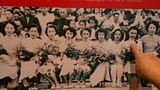 The very young Tam Pik Wan, at Heritage Museum, quite a fun place
FUN STUFF!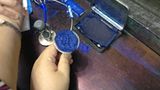 Harry Potter stamping thingy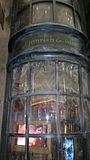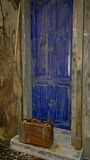 Harry Potter "Diagon Alley" display at Times Square. Got more pictures but lazy to upload. Quite possibly one of the fun-nest place to be in. There was a hogwarts train outside the shopping complex. So many people, and some girls even dressed up for the occasion although they would have been expelled from Hogwarts for dressing that way. They were giving away free movie postcards but alas, by the time I got there, all finished. And yes, I was probably the oldest lining up for the stamping thingy.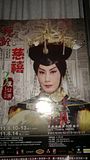 Liza Wang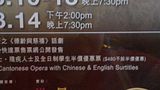 Looked very carefully at the poster, huge mistake "Surtitles"? I swear I saw "No Hawing" on a sign in a major MTR station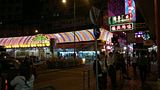 Mahjong centre at Temple Street
HK night view. Why so blurry? Because the taxi was going really fast!